home
Welcome to the Doll Factory
The Doll Factory is home to the leading edge in manufactured robotic companions and organic recalibration services. It's our goal to help you fulfil all your deepest fantasies and bring your dreams to life.

Feel free to review our product tour to view examples of some of the recently produced models, or join us for special interactive first hand trials with many of the models shown and while you're at it feel free to start the process of ordering your own by clicking the Custom tab above.

We look forward to assisting your further and feel free to contact us at any time with any questions or concerns you might have.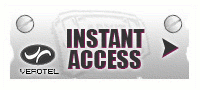 Tweets by DollFactoryLabs